Plastics have made human life beings convenient, but not the life of our mother Earth. It is the responsibility of each individual to make sure the plastic used undergoes recycling.
India is the leading generator of plastic, of about 15,000 tonnes of plastic waste per day and
contributes to 8 percent of the total solid waste generation.
Envirotask has come up with some of the sustainable measures that can be taken towards a better planet.
Some of the measures that can be taken to put plastics to better use:
Recycling of bottles and containers:
We might not be aware that the milk, shampoo, detergent containers that we use in our households are made of a different type of plastic when compared to beverage bottles. Through plastic recycling, we can reuse this plastic into new bottles, containers, recycled bins, playground equipment, etc.
We carry groceries in plastic bags. But do we reuse them every time? We get a new plastic bag. These plastic bags and wraps can be recycled with your local recycler to make new plastic bags, benches, decks, and fences.
Recycling plastic caps:
More plastic bottles means more plastic caps. A simple task of closing the plastic bottles can make a huge difference while disposing them. For the caps, though made of a different plastics than the bottle itself it can become batteries, garden rakes, ropes and brooms, etc.,
As consumers we can do our part, what can the producer do?
The life of most plastics doesn't end with just one use. The introduction of EPR or Extended Producer Responsibility in the Plastic Waste Management Rules, 2016 has brought about a reasonable change in segregation and management of waste. In this concept, the producer commits to plastic recycling and E-waste recycling after its use.
Companies are taking steps to extend their support to EPR-Extended Producer Responsibility and conduct campaigns, corporate events, and waste collection drives.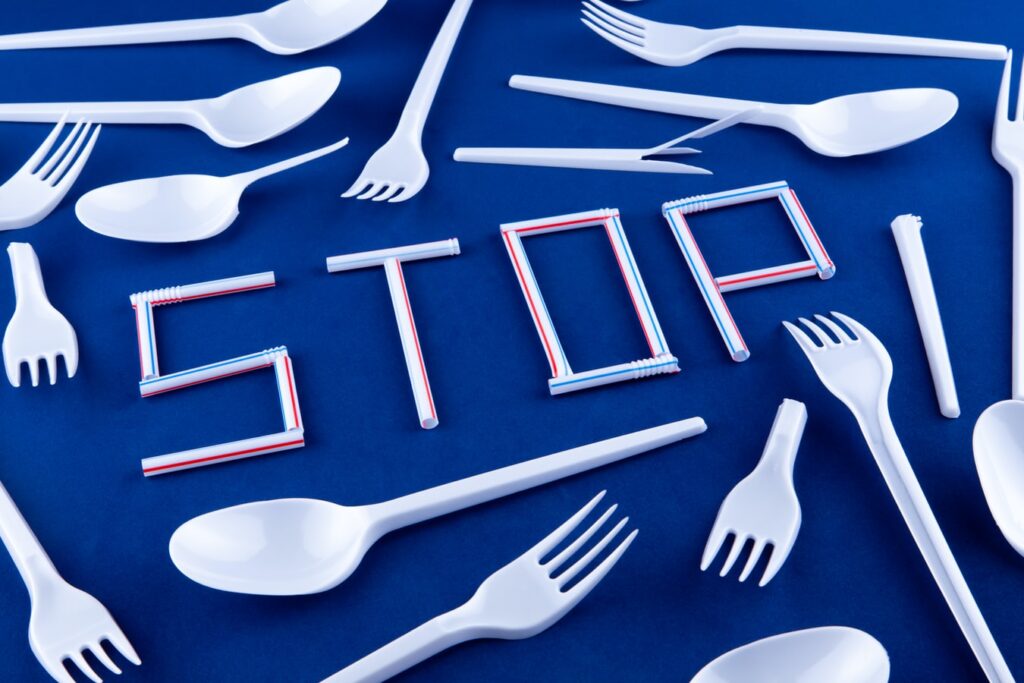 An initiative taken by PRO-Producer Responsibility Organisation aides to add to the planet's sustainability.
We at Envirotask have drawn inspiration from top private sector companies. Some of the measures are listed below:
Plastic is indestructible and this poses a threat to the environment. Some of the private sector companies that are taking measures to reduce single-use plastic are Aramark, The Coca-Cola Company, and McDonald's. The Vice President of Aramark Kathy Cacciola said that they are keen about what goes into the water as well as they monitor what comes out.
Food & beverage companies can avoid the use of plastic straws and switch to paper or steel straws.
Reducing packaging options and making use of only recycled, renewable sources for packaging.
Tonnes of PET bottles generated are collected through reverse logistics, processed, and recycled. Thus we can manufacture thermal wear, furnishing fabrics and carpets.
Create a network with ragpickers, informal waste collectors, and organizations to ensure proper collection and recycling of waste generation. Just collection doesn't help, the waste and plastic need to be segregated so that the sale value can be increased.
List proper guidelines for monitoring, making note of where the plastic is generated, where it goes and how it comes back for recycling. Guidelines must be enlisted by the legislature for such PROs
Source segregation and plastic recycling stations must be set up. This will ensure that the waste generated is segregated properly and goes into recycling.
By EPR-Extended Producer Responsibility and PRO-Producer Responsibility Organisation, companies can play a major role in minimizing the hazardous impact of plastic on the environment both land and the ocean. Join hands with Envirotask to combat the planet from PLASTIC.